Congratulations to the Junior Legion Baseball Team on a great season!
Thank you from the Junior Legion Baseball team to the community for your support!
The William Russell Post 404 Junior Legion Baseball Team finished the season 18-6.  They finished the Regular season 14-4 winning their division and securing the number #2 seed in the district 5 playoffs.  The district 5 playoffs were a double elimination format.  By securing the #2 seed in the playoffs they were awarded a bye in the first round and hosted a second round game at Noyes Park.  The team completed the district 5 playoffs with a 3-1 record  and were crowned the District 5 Junior Legion Champions.  This is the second year in a row that William Russell secured the District 5 Junior Legion Championships.  The William Russell Junior Legion Baseball Team then competed in the State Tournament and finished in 3rd place.  Their first game was vs Saratoga Legion which they loss 6-1.  In the second game William Russell won 9-3 vs Clinton County Mariners.  This set a second match vs Saratoga.  This game was much closer but Saratoga advanced to the Championship game with a 3-1 victory over William Russell.
The Junior Legion team would like to thank City Manager Michael Sayles, the City DPW Crew and City Commission for all their efforts and support this season- "They provided a facility that is second to noneand having a facility available within our community allows our players and coaches many benefits.  You should all be proud that you are assisting our younger generation within our community with a positive environment.  The Junior Legion also thanks the Sherrill Merchants Association, all of our business sponsors and William Russell Post 404 for all their support this season. Once again you stepped up and helped with all our financial needs to support our Junior Legion Baseball Team.  You really make the difference and you all certainly play a big part in our success.   Thanks," John Roden – Head Coach/Manager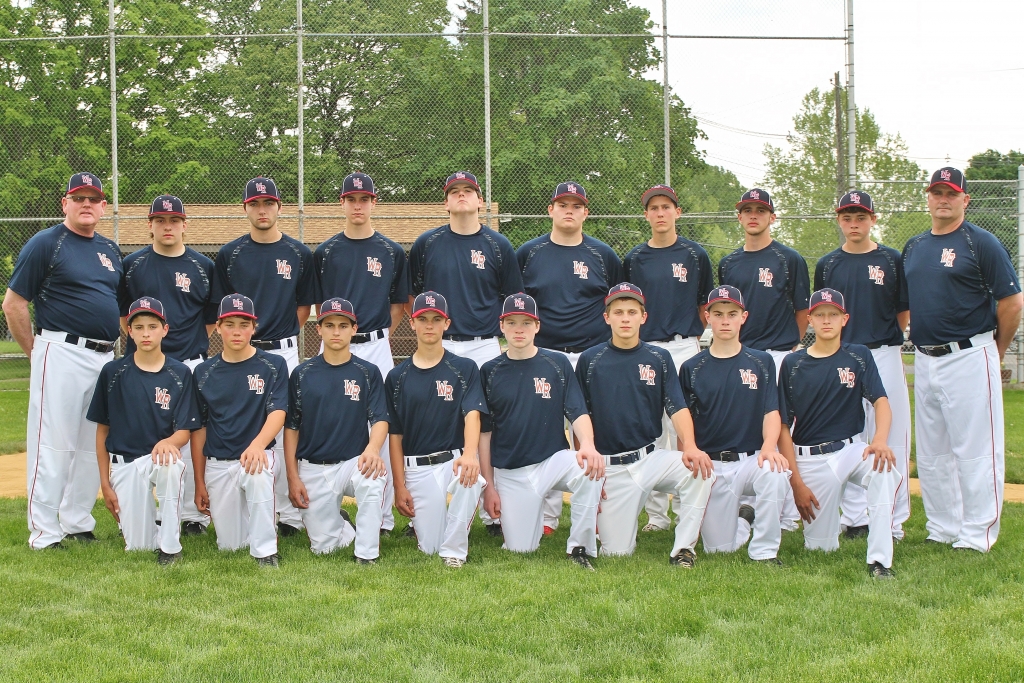 William Russell Post 404 Team Picture
Back Row: John Roden (Head Coach), Dylan Shlotzhauer, James Dick III, Jake Engler, Andrew Roden, Troy Peters, Anthony Farina, Kevin Levatino, Alec Musacchio, Kevin Miller (Assistant Coach)
Front Row: Jacob Horodnick, Tyler Rotach, Nathan Palmer, Brennan Miller, Zack Nell, Brandon Albro, Blake VanDreason, Timothy Horodnick