The City of Sherrill currently has four residents running for three commission positions. 
Please click below to view the article that recently appeared in the Rome Sentinel.
City Commissioners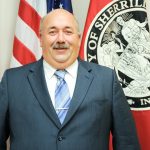 City Mayor
William Vineall
(315) 366-5430
William Vineall was elected Mayor of Sherrill by his fellow Commissioners at their organizational meeting held on January 2, 2012. Bill graduated from VVS High School in 1984. He went on to work for Madison-Oneida BOCES in the bus maintenance department and then for Oneida Limited. He became an EMT and is currently an AEMT-CC. He worked at Campbell-Dean Ambulance and in 1990 his family purchased the business and it became Vineall Ambulance. Bill is currently the president/CEO of Vineall Ambulance and also owns and operates Reliable Telephone Answering Service.
Bill joined the Sherrill Fire Department in 1983 and held many positions including eight years as chief.  He also formerly served as captain and president of the board. Bill is also a member of the Regional Emergency Medical Services Council of Madison, Oneida and Herkimer counties and president of the Tri-Valley Trail Riders Club.
Bill was elected to the Sherrill City Commission in January of 2002 and served as deputy mayor for many years. Bill is a lifelong resident of Sherrill. He currently lives on Pexton Street with his wife Renee. They have three children and seven grandchildren.
---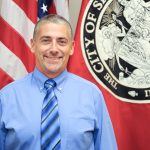 Deputy Mayor

Patrick Hubbard
(315) 762-4924
Patrick Hubbard was elected as a Sherrill City Commissioner in January 2012.  He graduated from Vernon Verona Sherrill Central Schools in 1984 and then went on to work for his family's business, Building Block Manufacturing Company.  Patrick purchased the family business in 1990.  He currently co-owns Hubbard Painting with his father and also owns Hubs Tent Rentals.  Patrick is employed in the transportation departments at VVS Central Schools and at Madison Oneida BOCES.
Patrick was a member of the review committee for the purchase of the CAC by the City of Sherrill and is presently a board member and treasurer for the CSEA unit 7765 of the local 869 union at VVS Central Schools.  He has held the position of President and Vice President of the VVS All Sports Booster Club where he was instrumental in helping raise over $100,000 for VVS athletics.  Even though he no longer holds a leadership position in the Booster Club he volunteers and organized the Summer Kickoff Classic Golf Tournament for many years.
Patrick is a life long resident of the City of Sherrill.  He has been involved with Sherrill Little League, AYSO Soccer, Cub Scouts, and VVS youth basketball.  Patrick currently resides on West Campbell Ave with his wife Eileen, daughter Chelsea, and son Zachary.
---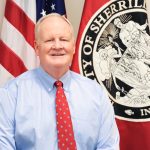 City Commissioner
Tom Dixon
(315) 363-1890
Tom Dixon of 505 Ransom Ave. was elected in 2016. He is a graduate of VVS and SUNY Oswego and has been a Sherrill resident since 1993. Tom and his wife Shannon have three grown children, Pat, Amy and Mark, all VVS graduates.   Tom has been a volunteer coach for VVS area boys and girls youth basketball and baseball programs. He was one of the founders of the Oneida area AYSO soccer program and served as its Commissioner.
Tom retired in 2014 after a 38 year career in local community banking.  He served on the City's Planning Board for 20 years and is a Communicant of St Helena's Church.
---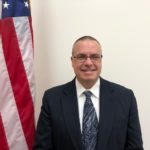 City Commissioner
David Hyle
(315) 225-1377
David was elected in 2020.  He has lived on Sherrill Road for the past ten years with his wife and younger daughter.  He works as a hyperbaric technician for Restorix Health at Oneida Wound Care and is the head bowling coach for the men's and women's teams at Mohawk Valley Community College.  He also served as the bowling coach for the VVS Boys Varsity team from 2008-2017.  David is currently a volunteer bowling coach for the Sunday night youth bowling program at the Community Activity Center.  He is also an EMT and has served as an EMT and firefighter for the Sherrill-Kenwood Volunteer Fire Department since 2009.  He is currently a lieutenant with the department.  David is also a member and past board member of the Plymouth Alliance Church.    
---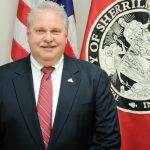 City Commissioner
Joseph Shay
(315) 363-9234
Joe Shay has been a Sherrill resident for 35 years.  Prior to his present term he also served on the Sherrill City Commission from 2000-2012 and served as Mayor from 2002-2012.  He is employed as a pilot for 10 Tanker Air Carrier which is based in Albuquerque, NM as an Aerial Firefighter.  He has been the Funeral Director at Campbell-Dean Funeral Home since 2001.