Sherrill Power and Light
161 Elmwood Place Sherrill, NY 13461
Phone: (315) 363-6479 or (315) 363-0780  Fax: (315) 363-0031
For Billing Questions, Please Call (315) 363-0780
Email: [email protected]
ENERGY STAR REBATE PROGRAM INFORMATION
Utility Accounts and COVID Information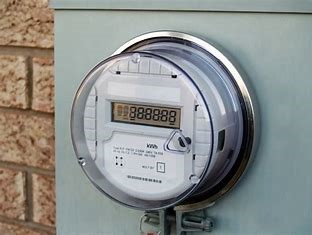 During the upcoming weeks/months, Sherrill Power & Light will be starting to change out the old mechanical electric residential meters.  They will be starting with the Kenwood residences.  They will alert you when they arrive at your house by knocking on your door.  If you do not answer, they will go ahead and switch the meter out.  If when they arrive is not a good time, they will reschedule a time with you.  Due to this, you will experience a short power outage when this happens (approximately 5 minutes).  If you have any questions or concerns about this, please contact us at (315) 363-0780.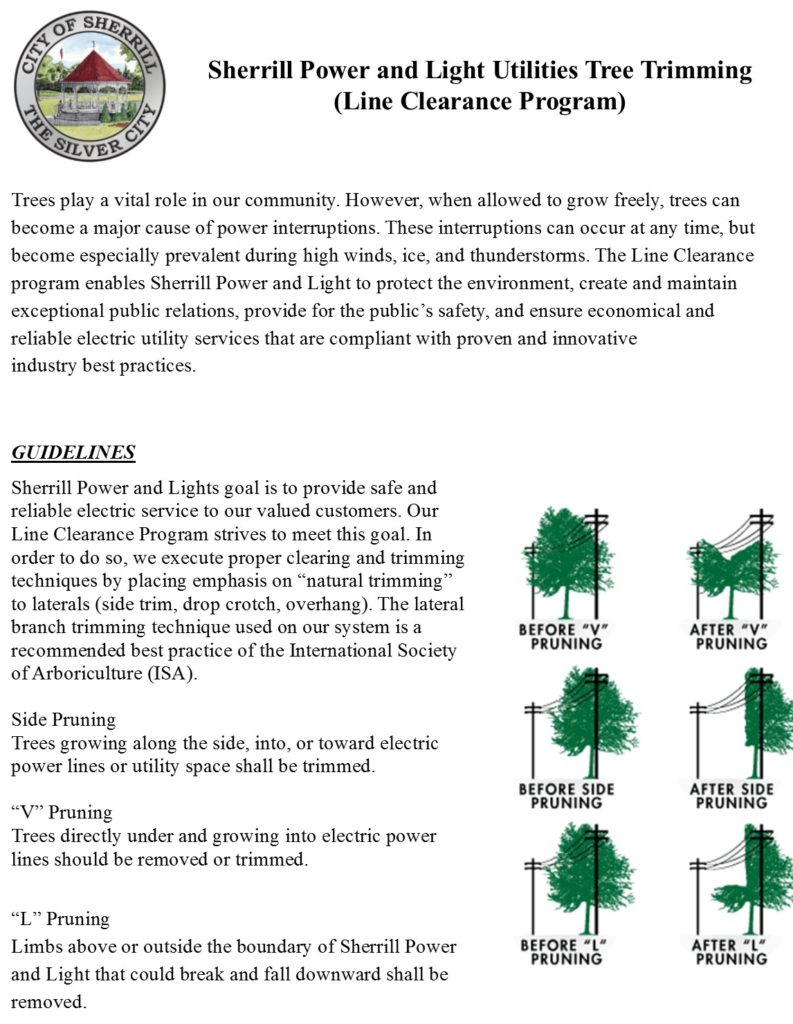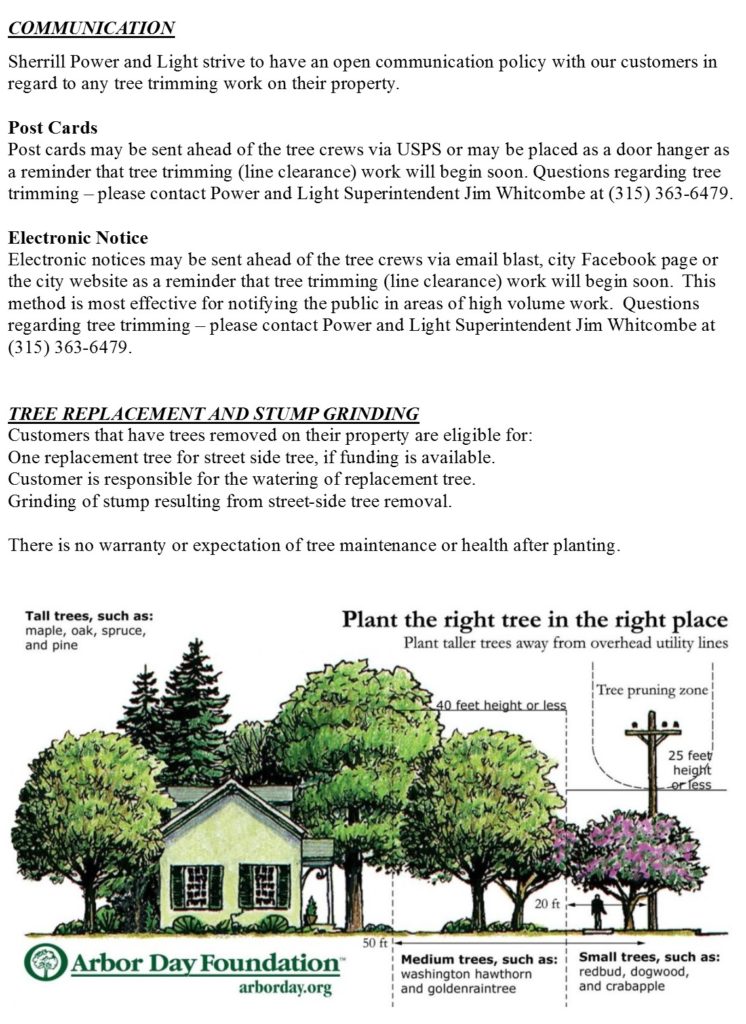 Sherrill Power and Light Reminders and News
-Please look out for and report potential tree hazards, rotten leaders, broken limbs etc.
-Please report any street lights that are out.
-Residents with homes that still have load management equipment connected to their electrical system who wish to have it removed may contact the Power and Light Department. If residents are unsure the Power and Light Department can visit and check.
Sherrill Power and Light Project Photos
Click here to view some pictures of projects the department has worked on.
About The Power and Light Department
The Sherrill Power & Light is led by Jim Whitcombe, the superintendent, who manages the city-owned electrical distribution department with line-crew members Scott Niles, Trevor Onyan and Matthew Flaherty.
The Power & Light Utility Board meets the 2nd & 4th Mondays of each month at 3:30pm at City Hall.
The City of Sherrill's municipal utility was formed in 1977.  Prior to that time, it was a privately owned utility (owned by Oneida Ltd.).  The utility currently features: attractive low rates, a talented and dedicated work force, highly reliable service, minimal debt, outstanding customer service, and extensive community visibility.  Low cost bulk power supply is obtained through a long-term partnership agreement with the largest State-owned utility in the United States, the New York Power Authority.  Sherrill's municipal utility is owned by the City of Sherrill.  Its operation is completely self-sufficient; its funding comes from the sales of electricity, not through the use of local property taxes or any other sources of revenue. The utility is overseen by a three-member board – appointed by the City Commission.
Please download the Sherrill Power and Light Electric Rates here- Sherrill Power and Light Electric Rates.