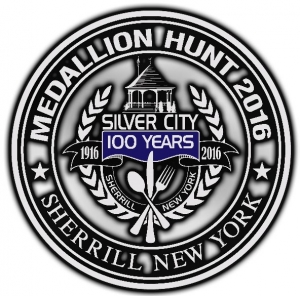 Silver City Medallion Hunt

The City of Sherrill hosted two medallion hunts as part of Sherrill's 100th Anniversay celebrations.  Thank you to Tim Geroux for sharing the idea, coming up with the clues, and hiding the medallions!
Both Medallions have been found! Scroll down to see the winners from both hunts and read all of the clues and to try to figure out where the medallions were hidden.  The hiding places will be revealed Friday July 29 at the Opening Ceremony at 5pm in front of the CAC!

Medallion Hunt #2 Winners
Congratulations to the Makarchuk Family and Aunt Kim!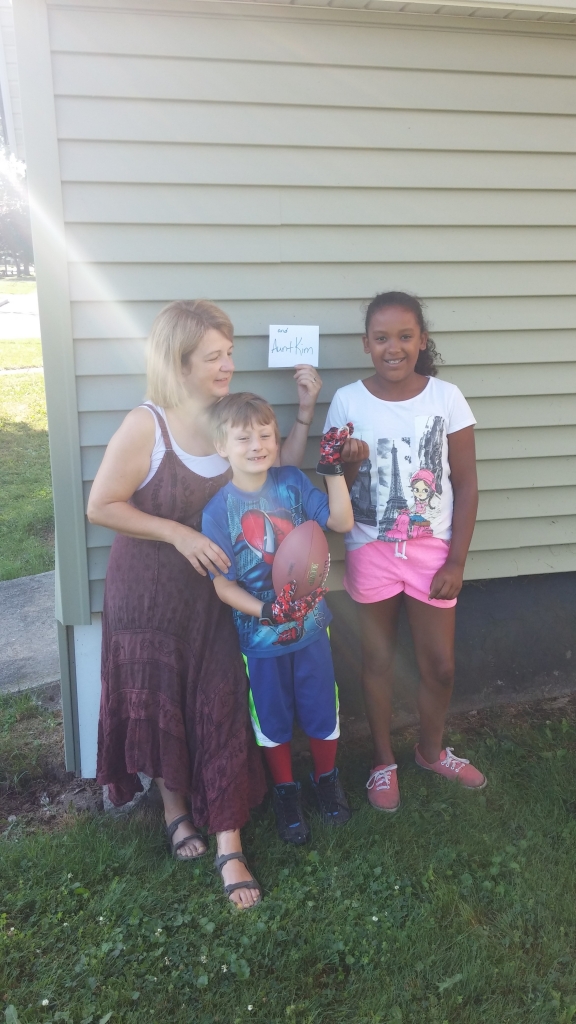 The medallions for both hunts were donated by Silver City Pewter and a replica was hidden outdoors on public property.  No trespassing on private property, climbing or scaling was necessary and searchers did not need to dig up the ground.  The hiding place was selected with consideration given to safety and accessibility.  The person that found the replica of the medallion was asked to contact City Hall, 363-2440, as soon as possible and will be given the 2016 Silver City Medallion to keep!  A clue was posted each day below and on the City of Sherrill Facebook page.

Silver City Medallion Hunt #2 Clues
We've hidden one again.
People will be searching day and night.
The lucky one that finds the medallion,
Will be known as clever and keenest of sight.
Clue # 1
As you start the quest,
Some wisdom we'll impart
You won't find the prize in a private home.
Just like before, public land is the place to roam.
Clue #2  
An open structure used for relaxing, It provides cover from the summertime heat.
Bands have been known to play there,  A spot where photographers and couples meet.
Clue #3
Reilly-Mumford Park was a good guess,
Local events there were euphoric,
But history reflects that Sherrill had another gazebo,
found on another site, just as historic. 
Clue #4
In this place, a sign suggests that he once played on these grounds
A unique tale about the Sultan of Swat
Only a little bit further,
 and you'll be at the hiding spot.
Clue #5
At this stage, the clues have been friendly to you.
Crossing over Hamilton might be a smart move. 
On this property a great barn once stood, 
Park Fest fundraisers and a school named Kenwood.
Clue # 6  
The CAC property is where you want to be
"Sternbergs light the path, so pick up the pace
Towards the back you must go,
And find the secret hiding place. 
Silver City Medallion Hunt #1 Winners and Clues
Congratulations to Emma Falkenmeyer and Will Griffith for finding the first medallion!
Read the clues below and try to figure out where it was hidden!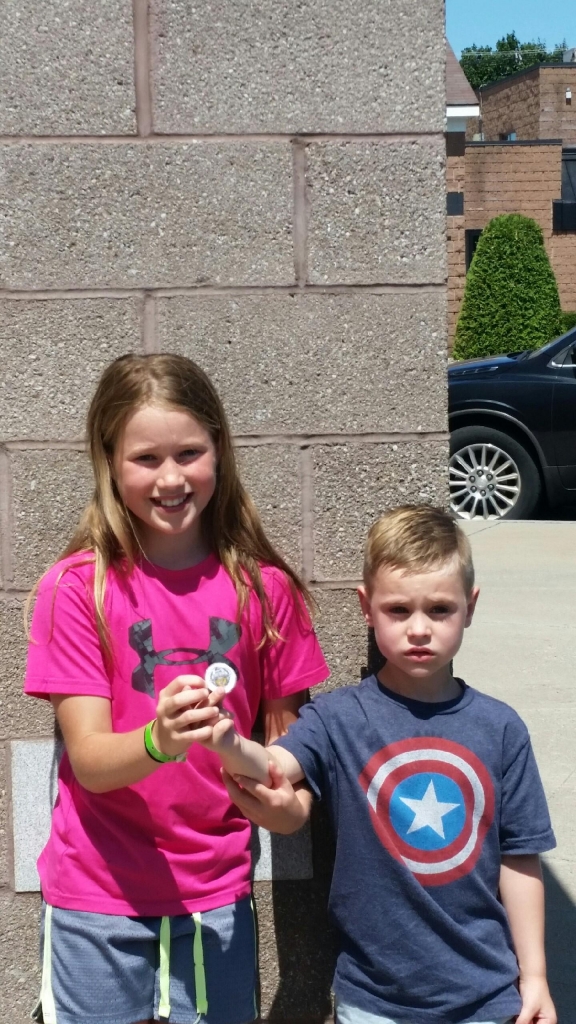 Clue #1- The medallion has been hidden. The hunt is underway.
Look for one of these- There are several around town, One for Harry Rosbrook, One for Chester A. Brown
Clue #2- Post 230 is in the immediate vicinity, But this is not the place.
Head to the other side of town, And continue the medallion race!
Clue #3- A house for officials, They serve us each day
Say hello if you see them, But then be on your way
Clue #4-  Your instinct leads you closer, Though you need to follow the law
The prize is not at the Police Station, And not City Hall
Clue #5- For some the search will be simple, It will be done with ease
Like the old saying goes, It's like walking in one of these
Clue #6- There's many a place, To relax in the summer sun
For organized sports, And with room to run
These were the remaining clues that would have been posted:
Clue # 7

Many are out searching
There are several parks around town
Rule out Wilber and Noyes
The name Decker will narrow it down.
Clue # 8
Do not get discouraged
We bring you the next clue
There is a spot here for kids to cavort
Within steps, the medallion may be waiting for you
Clue # 9
Look for three letters – E.E.B.  
This will be the closest you've been to date
Search all day but home before ten
Or you'll be there too late!
Clue # 10
Ponce sought this object
Be sure to stay cool in sweltering heat
The prize is only steps away
But to win, look underneath