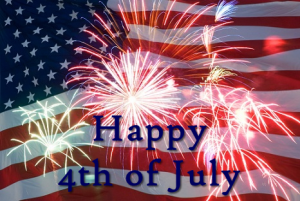 The City of Sherrill offices will be closed on Monday, July 3 and Tuesday, July 4, 2017 in observance of Independence Day. 
The city's regular Monday garbage pick-up will remain on Monday, July 3 but residents are asked to place it to the curb at least an hour earlier than normal. 
The Sherrill Transfer Station will be open Saturday July 1 from 8am-1pm.
The Al Glover Swimming Pool will be open regular hours July 1-3.  On Tuesday July 4 there will be no swimming lessons and the pool will be open from 12-8pm.  Please visit https://sherrillny.org/recreation/swimming-pool/ for the complete schedule.