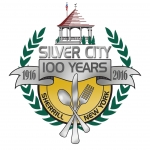 The City of Sherrill celebrated its 100th Anniversary in 2016!
The City of Sherrill was granted a charter and incorporated as a city with a City Manager form of government in 1916. The City Commission held its first April meeting Thursday, April 7 to commemorate the anniversary of the date the Sherrill charter was signed on April 7, 1916.  Sherrill City Mayor William Vineall issued a proclamation commemorating the event- 100th Anniversary Proclamation.

The City of Sherrill held a big weekend of celebrations July 29 and July 30!  Thank you to everyone who attended, volunteered and was involved.  Please see the details below and click here to view photos from the events.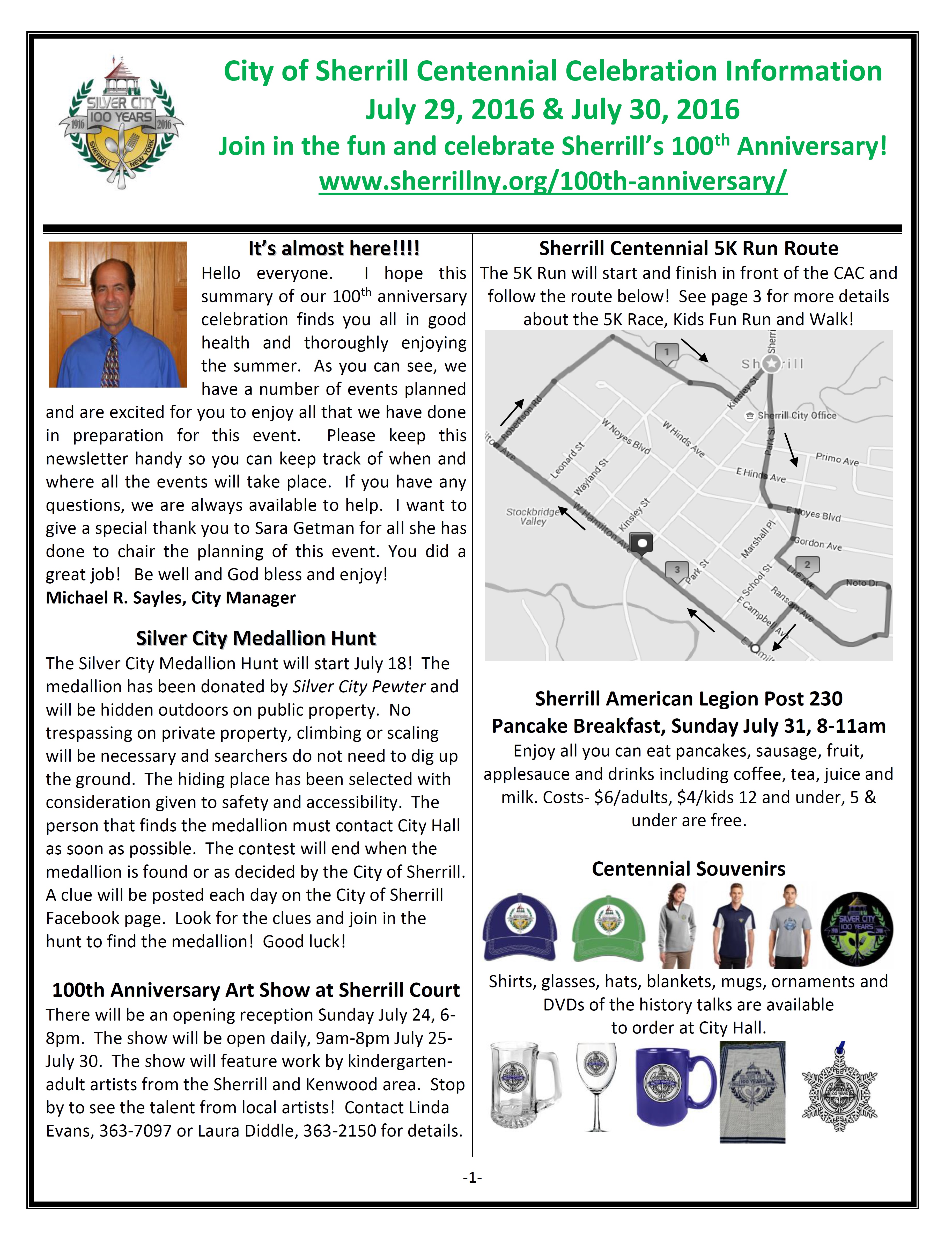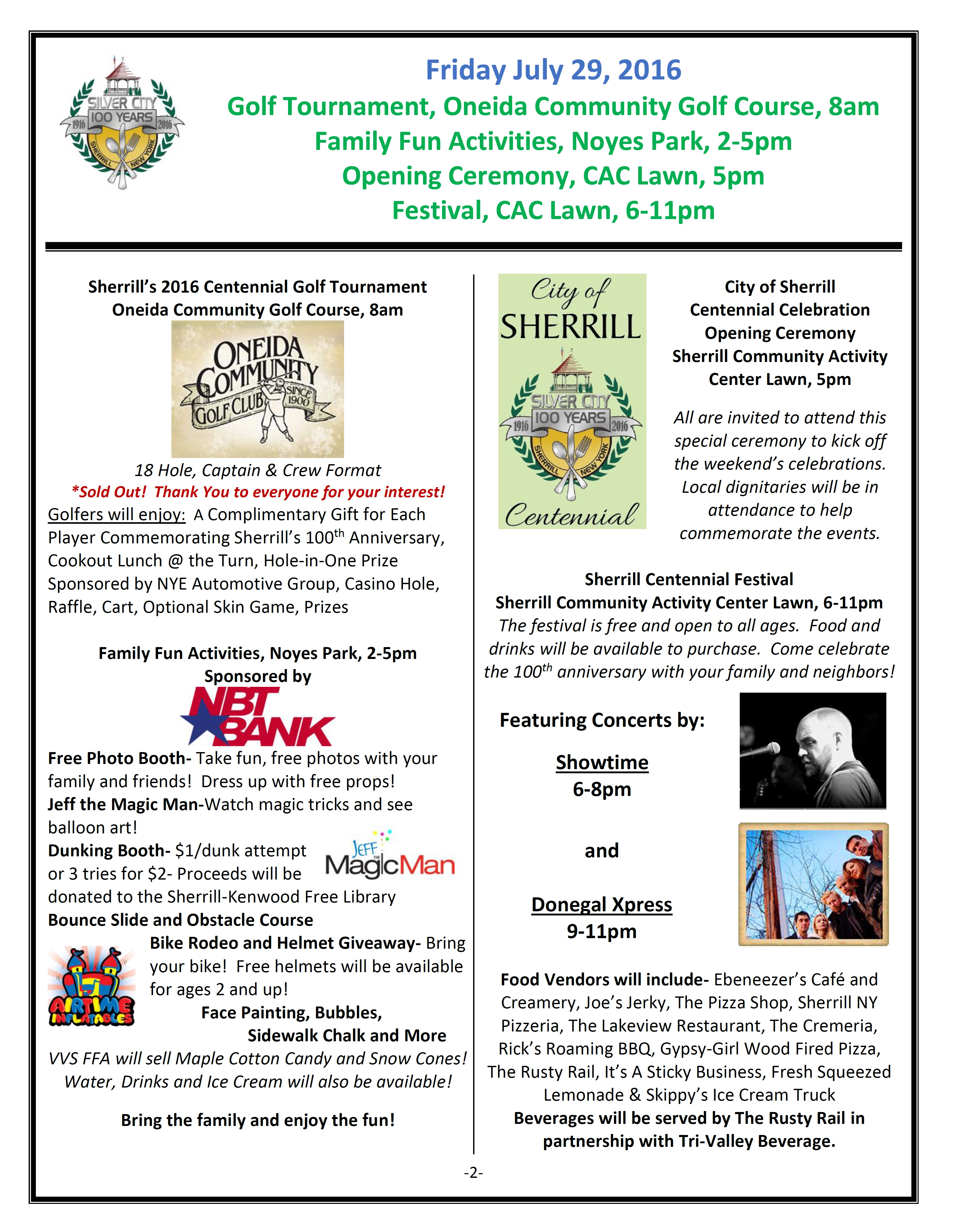 Download a copy of the Centennial Newsletter (pictured above) here- Centennial Newsletter
Buy A Souvenir!

Shirts, hats, blankets, glasses and DVDS of the history talks are available to purchase or order at City Hall!
Pokémon Go Events in Sherrill
The City of Sherrill sponsored Pokémon Go events Friday July 29 and Saturday July 30 as part of our 100th anniversary celebration.  See below for details.

The City of Sherrill set up a custom Geofilter for Saturday, July 30 around all the event areas.
Check it out when you are sending your Snapchats around the Parade Route, CAC and Noyes Park Area as well as the "extended" Reilly-Mumford Park areas.  Enjoy the day and share your Snapchats!!
Reminisce- check out some great old pictures of Sherrill here!