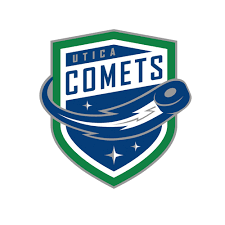 Come see the Utica Comets on Monday March 4 from 6-7pm at the Sherrill Community Activity Center, 139 East Hamilton Ave!
Meet a couple of players, learn a little bit about what it's like to play hockey, get an autograph and play in the gym! All are invited!
The city's normally scheduled youth center program will take place from 7-9pm on Monday March 4. Kids who normally attend youth center are welcome to attend as usual and participate in the Utica Comets event.