Sherrill Receives Grant From Excellus BlueCross BlueShield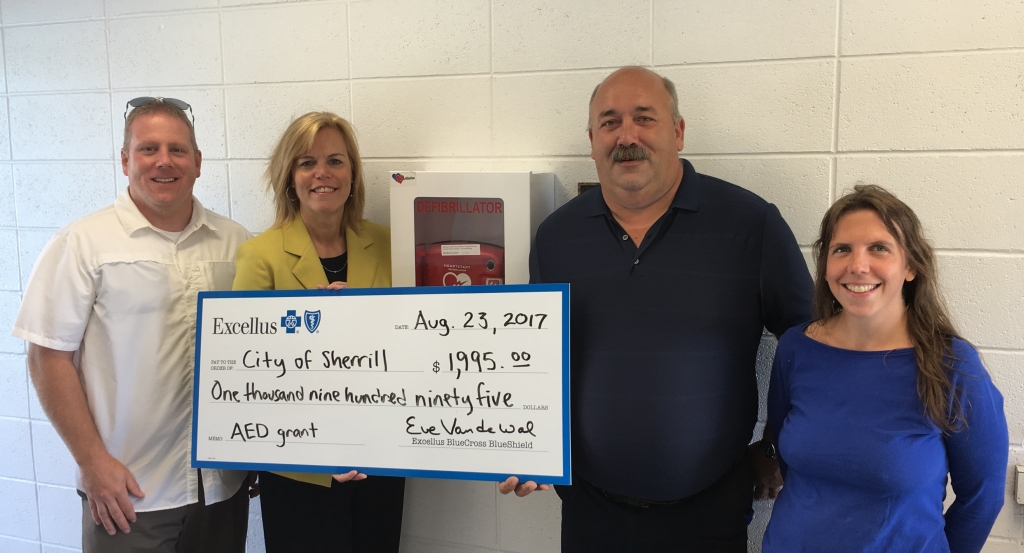 The City of Sherrill has received a grant from Excellus BlueCross BlueShield for the purchase of an Automated External Defibrillator (AED) for the Al Glover Pool at Robertson Park.   An AED can restore a normal heart rhythm and it has been proven to be one of the most important tools in saving someone's life.  An AED is portable and can be used by anyone to help increase an individual's chances of survival.  Our swimming pool is open during the summer months when Robertson Park is being used the most extensively and all of our pool staff have CPR and AED certification. 
Excellus BlueCross BlueShield partners with SOS Technologies to supply the AED and ensure ongoing monitoring and service of the device.  SOS Technologies of Chicago has already helped Sherrill employees to learn about the features of the device and will continue to be a resource for support.  The AED is currently in place and ready for use.  The City of Sherrill is proud to have a relationship with Excellus BlueCross Blue Shield and values the company's commitment to helping to protect individuals in our community.