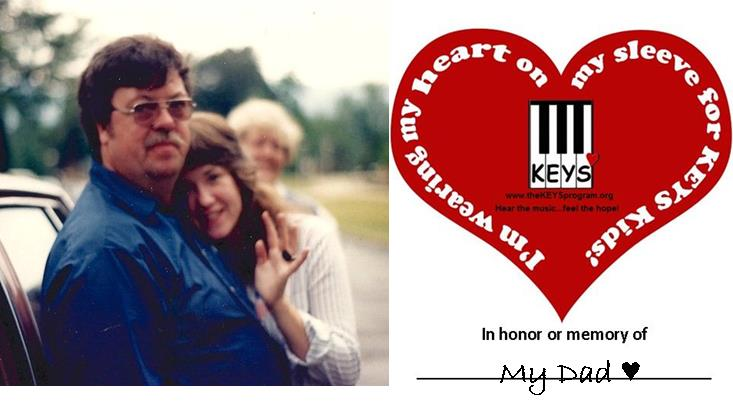 The KEYS Program Wear Your Heart on Your Sleeve Day is a special day when you can create BIG smiles by wearing the KEYS heart on your sleeve in support of  our KEYS kids or someone you know who has been impacted by cancer. 
Each sticker is just $2 and has room for you to write in the name of a friend or loved one that you want to honor.
Heart Stickers are on sale now through February 28th!  You can swing by PR Plus Small Engine Shop at 308 Sherrill Road in Sherrill to purchase hearts or purchase them on-line at www.theKEYSprogram.org! 
Net proceeds enable the KEYS Program to provide bedside music, family respite days and sibling support programs to kids impacted by cancer all year long and all at no cost to the families they serve! ♥
Give KEYS a call at 315-363-6446 or email them at keysprogram@msn.com with any questions.