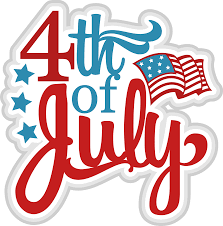 City Hall and operations will be closed Wednesday-Friday, July 4-6 this year. 
Wednesday, July 4 garbage pick-up will be moved to Tuesday, July 3.  Friday, July 6 garbage pick-up will remain as scheduled. 
Sherrill's Summer Concert series will take place on Tuesday July 3.  Eddie Arcuri will perform in Reilly-Mumford Park from 6:30-8:30pm. 
The Al Glover Pool will be open all week but there will not be lessons on July 4 and the hours will be 12-6pm.  The City's Playground Program will also run July 2-6 except for July 4 (no Playground).